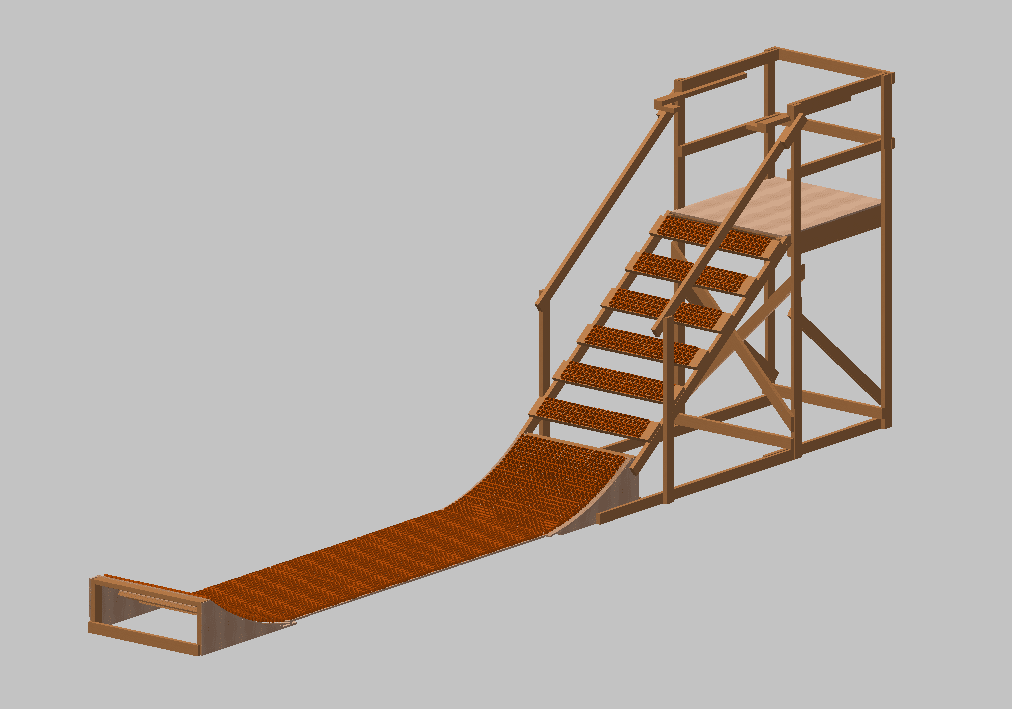 COST = approx $350 plus mSnow

Large mSnow Kit REQUIRED (6 tiles will be left over)
We designed this dropin for maximum backyard rail and small jump use with minimum cost.  All materials are relatively cheap and available at Home Depot, Menards, or Lowe's.
The above image is for ideas only…sorry, no detailed plans are available.